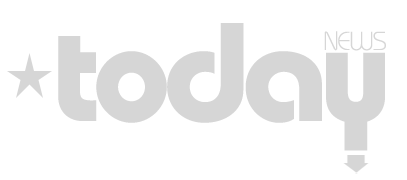 Desktop Mag
is a magazine only available in Australia and New Zealand. This month is present a showcase on urban collective.The issue is call
Olimpic Spirit
. It's asked for designer to submit work incorporating their country's colours or favourite sporting event to celebrate the 2004 olympic Games, because time after time we see how a sporting event such as the Olympics can be highly inspirational on and off the sports field. I have submitted my
poster
on this contest. The original size of this poster is cm.70x40.
Published: Thu, 30 Sep 2004 19:56:10 GMT
CSS Zen Garden 126 alias C-Note. Few words for the 100 dollar's intaglio, for me it's wonderful. Good "color scheme", good fonts choice. I think that is very hard find a work so original. Compliments to Brian Williams for the good work.
Published: Tue, 28 Sep 2004 17:13:26 GMT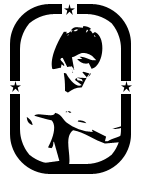 Today I've published a tutorial:
How to realize custom shapes in 10 steps
.The custom shapes are vectorial, and they can be used to realize: stickers and stencil. This is the first of a tutorial series, I hope you like!
Published: Sat, 25 Sep 2004 19:54:28 GMT
I'm preparing 4 posters for a contest between friends, when they'll be finished I think that you can see them up :
Gig
If you want see a preview can go to this
Link
. The originals arrive to measure to 50 x70 cm.
Published: Thu, 23 Sep 2004 00:11:16 GMT

Today I've finished the set of photoshop brushes. Their name is
Spaghetti Vintage
, I think that it's the most appropriate name.I've certainly chosen spaghetti for my patriotism : Joke!! I've chosen spaghetti because maybe when I was a child, I loved that famous series
Spaghetti Western
, but using old west as theme wasn't good. I hope that they're right for your work. If you liked, write and give me your opinion. Cheers Emi..
Thanks always to my best friend
Gabriele Magurno
for the support.
Published: Tue, 21 Sep 2004 00:07:21 GMT

Another template is available for download. I think that this is beautiful and functional. It is a liquid layout which does not lose his formatting either to a resolution of 640x480. Also the popup inside are accessible ( more info for the accessibile pop up are
here
).
For minimize the flickering on
IE6
i used the
Fast Rollovers Without Preload
.
Layout preview are available
here
.
You can find the rar archive on the
download area
.
NOTE:
You are free to use the template without the images and graphics inside. All the images are property of: Metrostation Design.
Published: Sat, 18 Sep 2004 13:06:45 GMT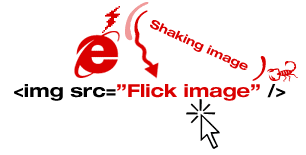 Internet Explorer is an ugly beast! But in the writing of the css code, the bug that hatred more of all is: the flickering of the images. How I read time back:
The flickering is a funny thing IE does when you have it set to always check for newer versions of stored pages.
Luckily this problem, disturbs only the the server and the developers Rarely that a visitor goes from the your website because disturbed by the img flickering. For example: this website suffer of flickering, it disturb? For reasons of my poor knowledge, I didn't think before to this problem.To the next version I'll think, of course. If you do not know this bug, then it is better that you read these two articles:
Published: Thu, 16 Sep 2004 00:32:56 GMT

Very interesting.
Aiga
released about 50 symbols which can be
free download
.
This system of
50
symbol signs was designed for use at the crossroads of modern life: in airports and other transportation hubs and at large international events. Produced through a collaboration between the AIGA and the U.S. Department of Transportation, they are an example of how public-minded designers can address a universal communication need.
NOTE - ONLY FOR WINDOWS USER:
To extract the files correctly, StuffIt Deluxe v8.0 or superior for win is necessary.
Published: Wed, 15 Sep 2004 18:01:22 GMT

About two years back, I realized many opensource flashclips. Today, I want signal one of them. It's a flash menu, which can be adapted to many uses.
Flashmx Italy
, rewarded him as movie of the week. Cool Corporate is a simply menù, it to be used to replace two menù.
NOTE:
The clip uses a bitmap font. At times, in flash the small fonts can appear blurry.To know, how to solve the problem go to this
link.
Published: Mon, 13 Sep 2004 17:24:30 GMT

In the
download area
I added another template realized entirely in DTD Strict. You can see the preview to this
link
. The container is elastic and graphics suits to all the contents: paragraphs, images. The template is adapted as: small personal portfolio or any use from your fantasy.Enjoy it!
Published: Sun, 12 Sep 2004 20:52:14 GMT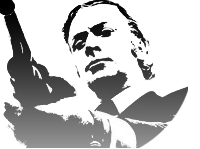 As promised in August, for the photoshop lovers, this month, the fourth set of the serie arrive. Now the brushes are dedicated to the world of the vintage cinema from the 50's to the 70's.The collection will contain about 20/25 brushes you can use to your pleasure. When I'll have finished you will find them in the download area. If you do not know the others sets, can download at this
link
.
Published: Sat, 11 Sep 2004 18:23:51 GMT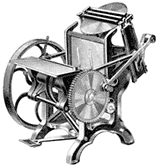 Born of an earlier era, the
Cuts and Caps
herein belong to a time when the easiest way to mass-produce an image was to create it in metal for printing. Ornaments and intial caps were cast in type metal; larger illustrations were etched into metal plates and mounted type-high to create blocks called cuts. Commercial type foundries built their own collections of these images, publishing them alongside their typefaces in specimen books.
Published: Thu, 09 Sep 2004 17:32:29 GMT

Ciao a tutti! I return from Holidays very happy. I'm between official design of
Css Zen Garden
with
60's Life Style
and
Medioevo
. other happening signed:
Metrostation Design
.
60's Life Style review:
Single-handedly increasing the mammalian head count of the Zen Garden, the wild header alone is worth the price of admission to Emiliano's Zoo.
Medioevo review:
Kind of Gothic, kind of Classical, all Italian.
Many thanks to Dave for have estimated my works.
Published: Wed, 08 Sep 2004 08:35:43 GMT
Stay tuned, take Metro feed:

(For more information about RSS see:
What is RSS?
.)